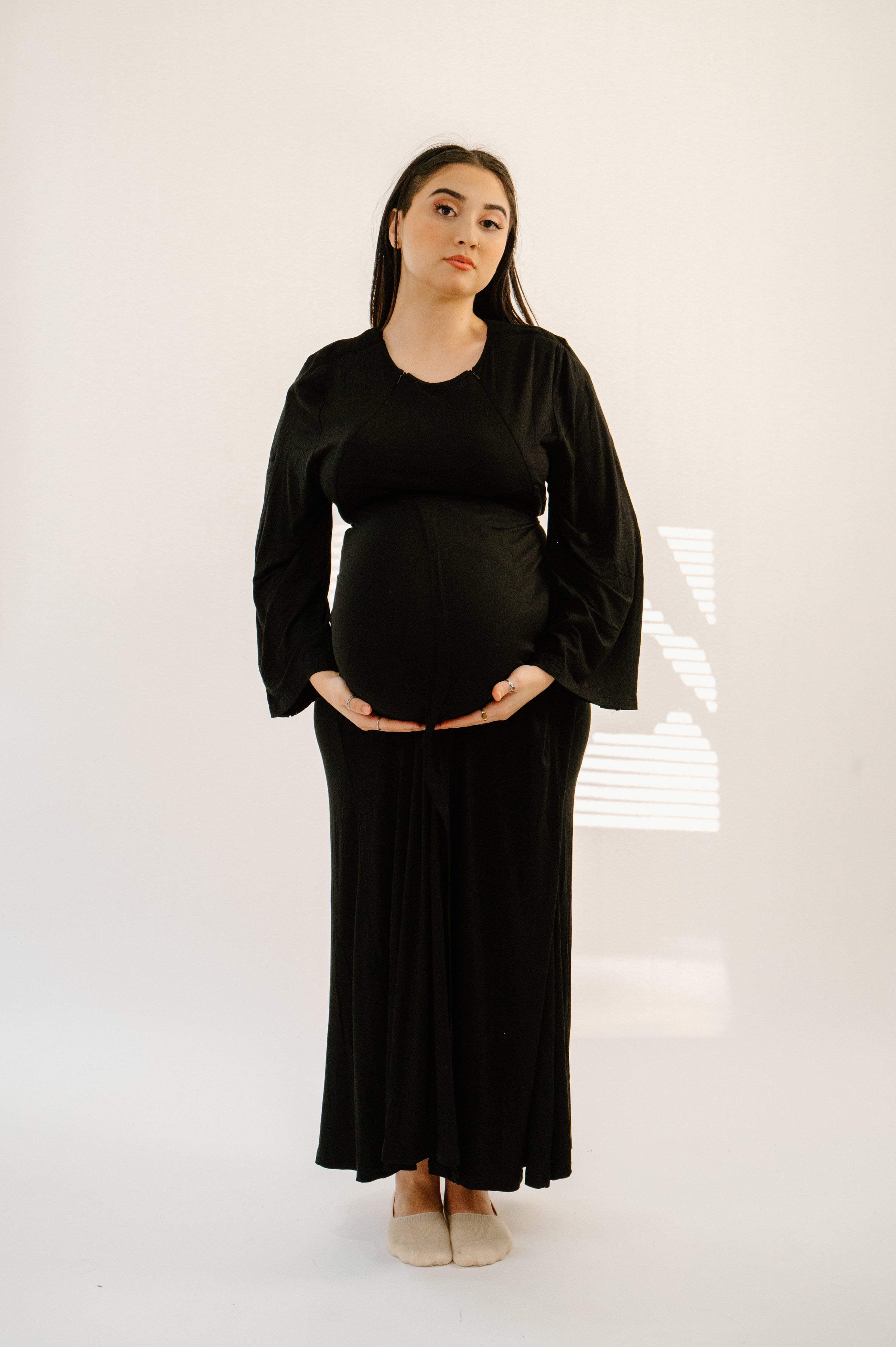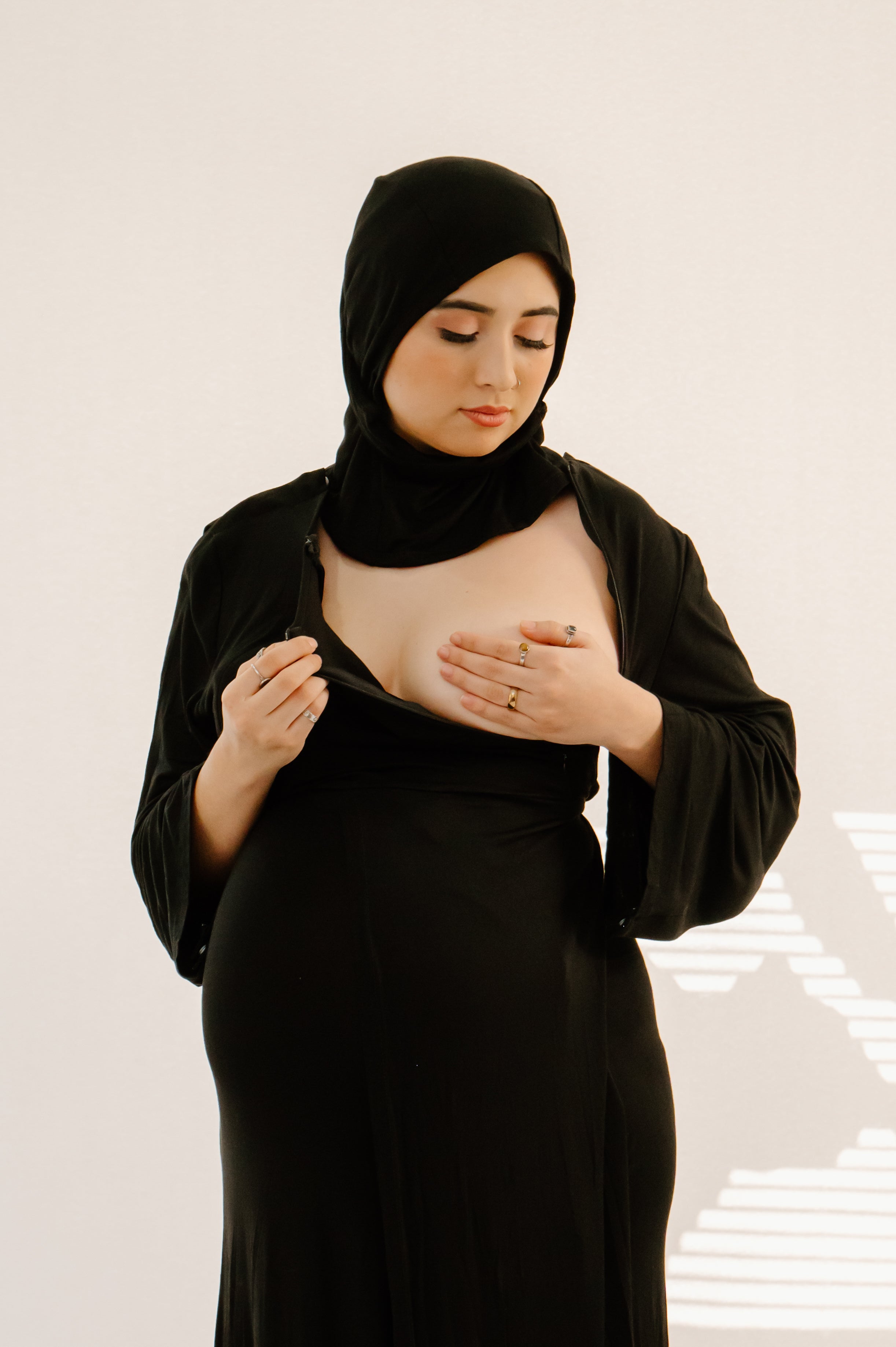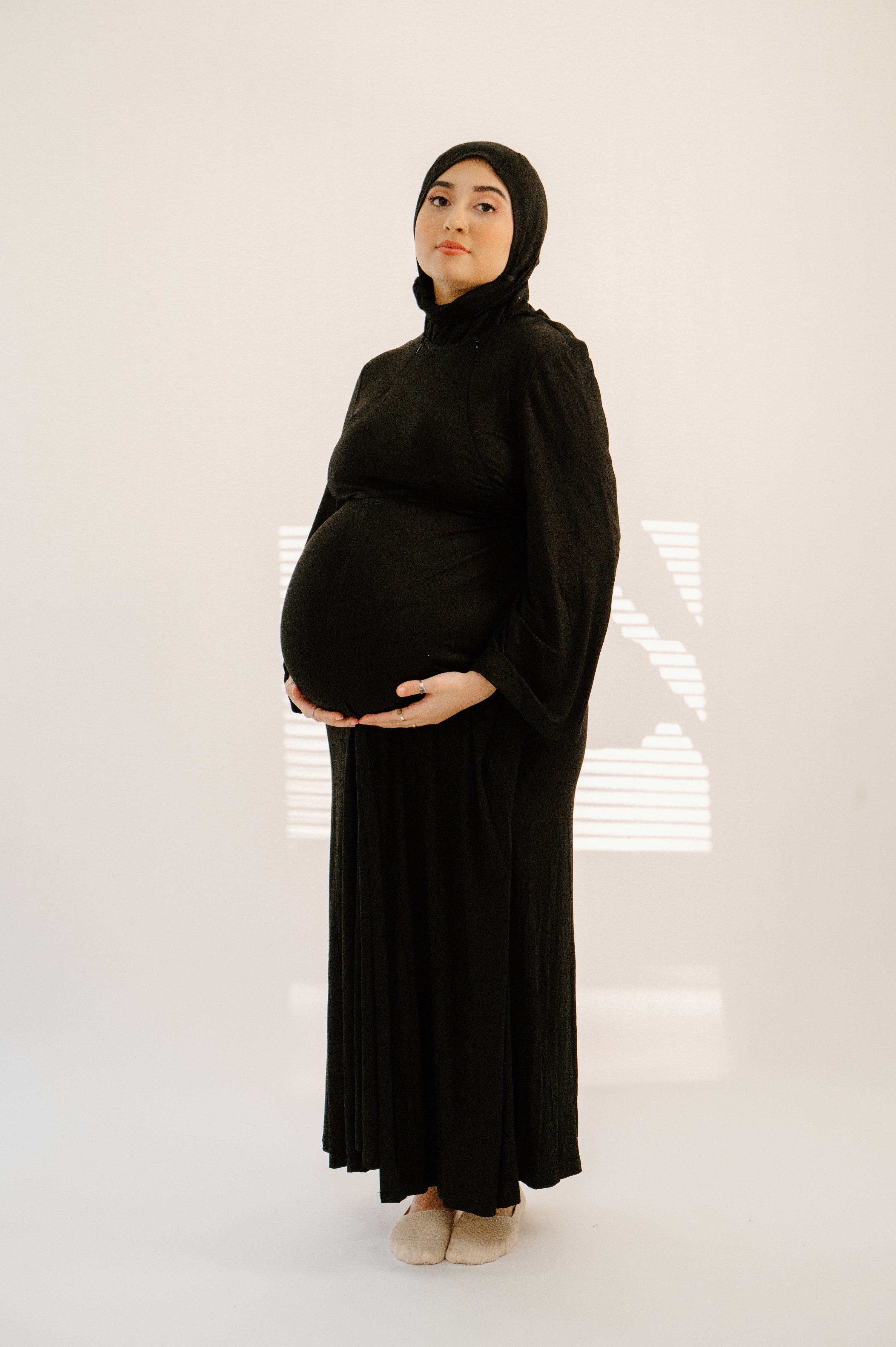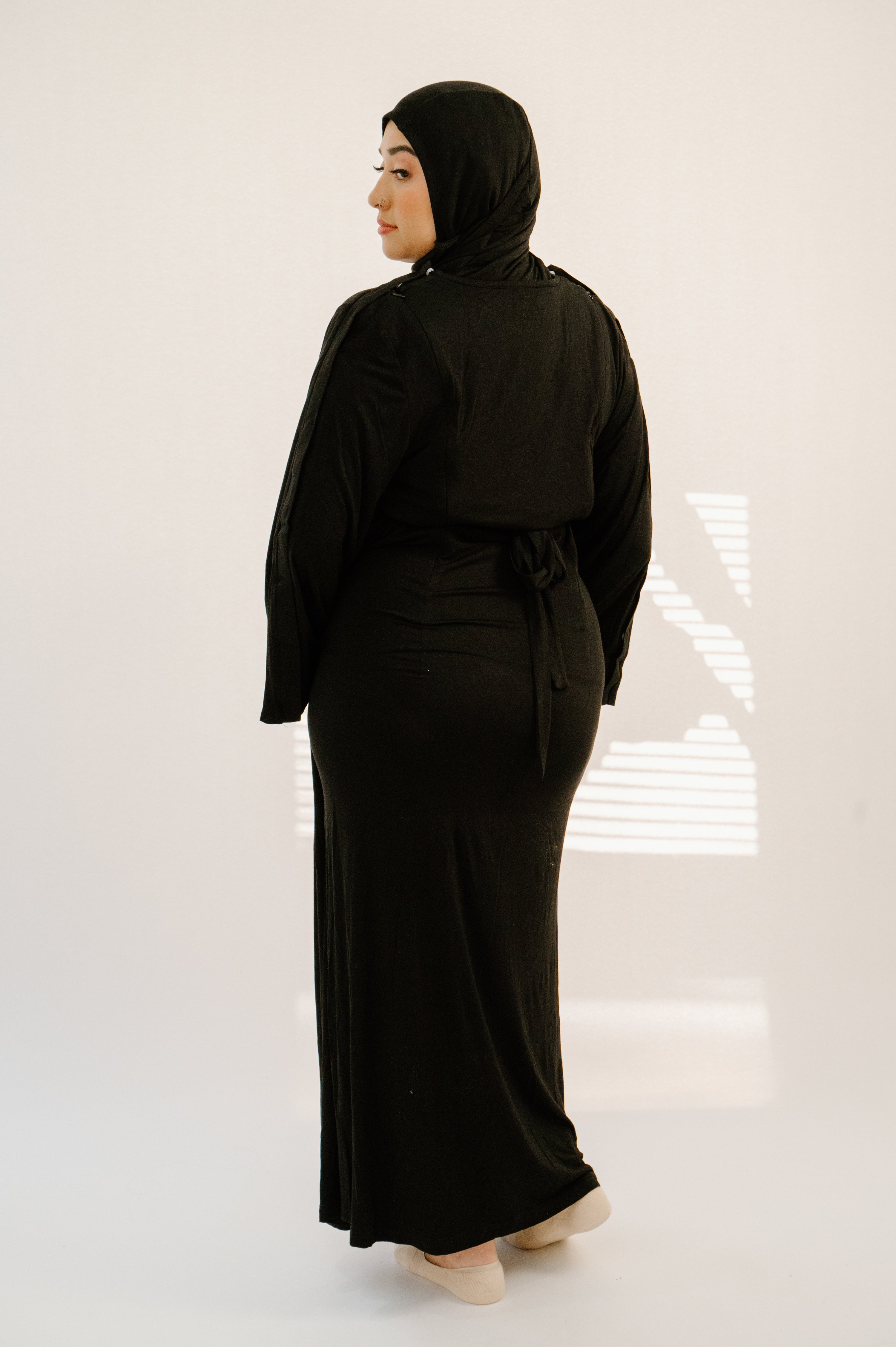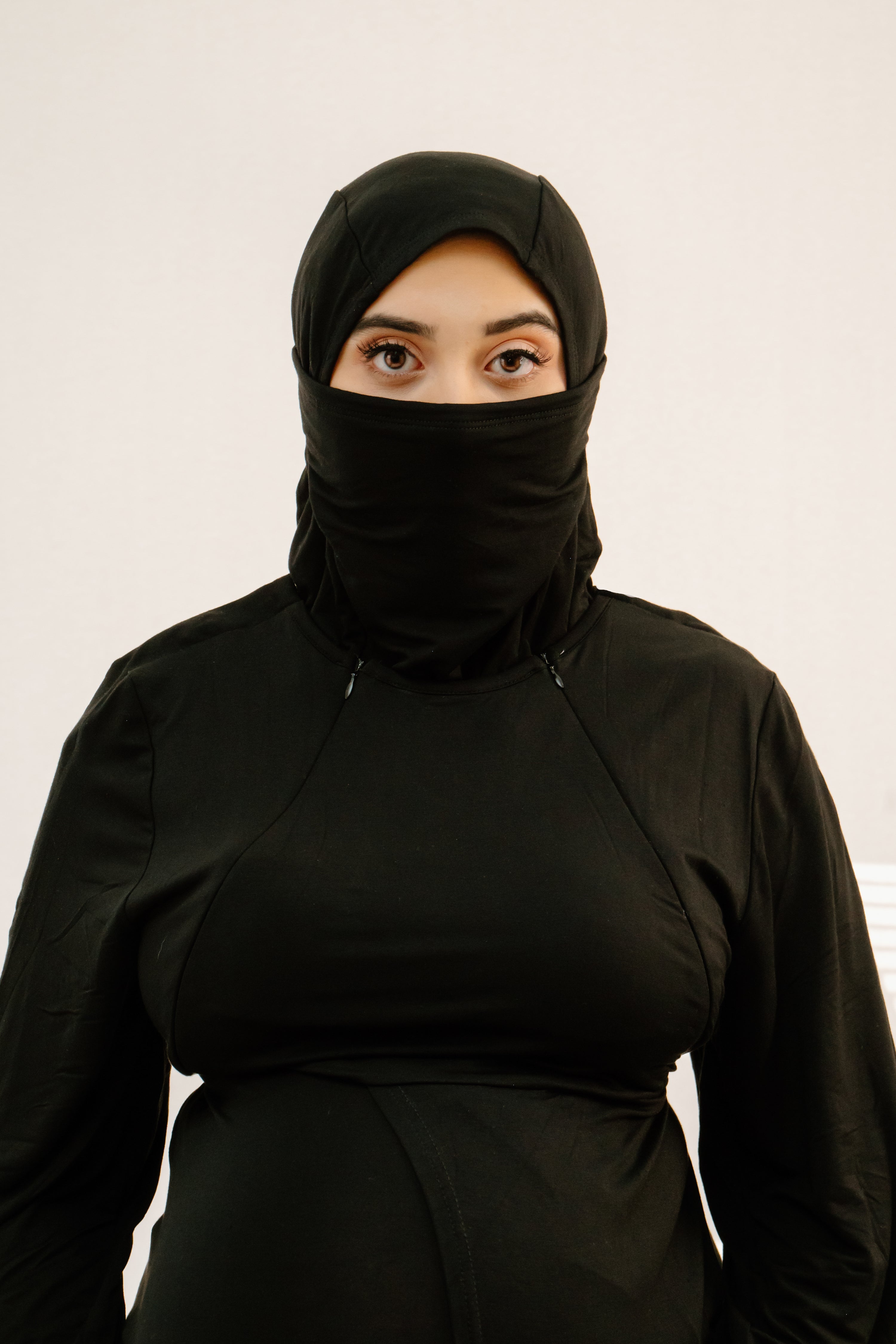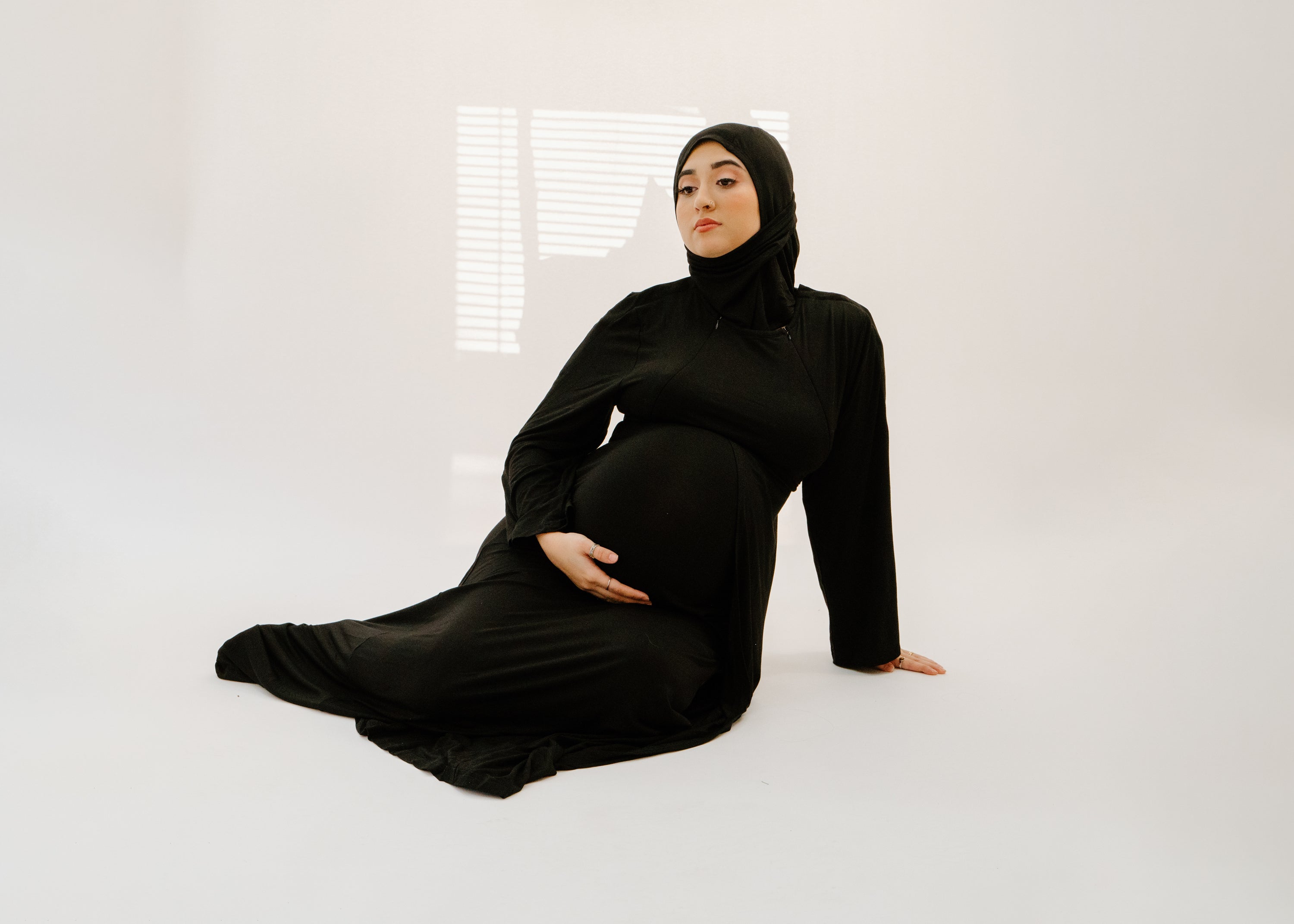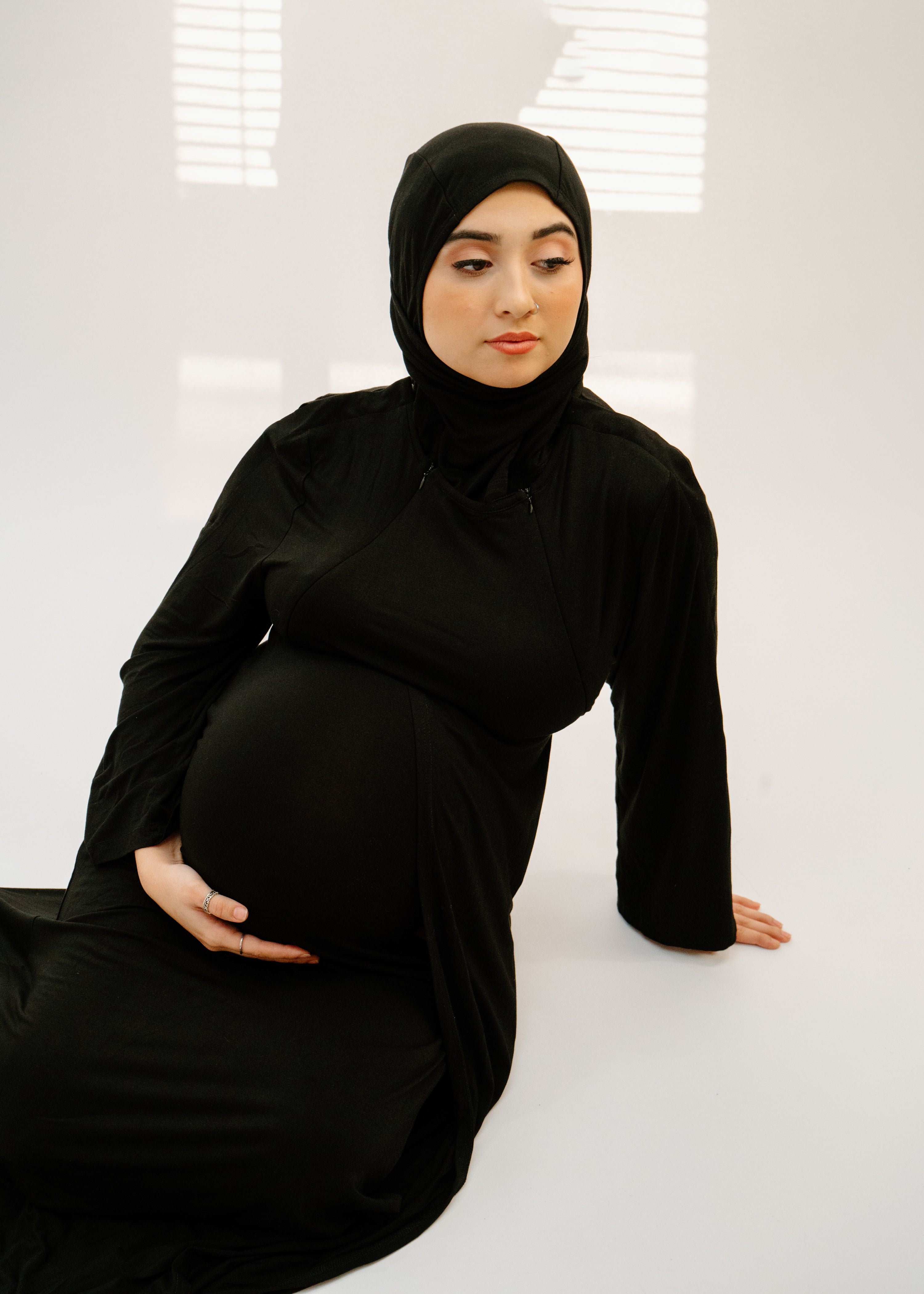 Lifted Labor Co
Nadia Labor & Postpartum Gown in Black
Sale price
$69.99
Regular price
 Nadia Gown in Black
Designed by a Labor and Delivery Nurse and Doula, our brand new Nadia gown is our most full coverage option available and is intended to provide accessibility to your medical team, while still being stylish and comfortable for you.

Some features of this gown include:
• High-quality, butter smooth, stretch material - Did you know, for some women, sensations are experienced differently in labor? A texture that may feel fine normally can become irritating and distracting during labor. The material used for this gown has been hand selected to be soft enough to keep you comfortable throughout.
•Double zipper back opening - With two zippers, one on each side of the back, the Nadia gown opens full and offers an even wider space for epidural placement and/or massage or tens unit.
• Opens at the belly - From under the bust to the hem, all of our gowns open to allow access for your nurses to place fetal monitors, perform fundal massages, assessments and more.
• Two inside ties and full coverage - The Nadia gown is our fullest coverage gown to date, allowing for full privacy when desired and accessibility when required. It is a full length gown, with full length sleeves, a high neckline and two inside ties to keep your gown closed. 
• Opens at the chest - Two invisible zippers allows the front of this gown to open completely at the chest for skin to skin immediately after birth.
• Matching Sets - Pair our Nadia birth gown with our matching hijab, newborn outfits, or swaddles!   

Hijab sold separately.
Natalia is 5'3" and wearing size Standard.