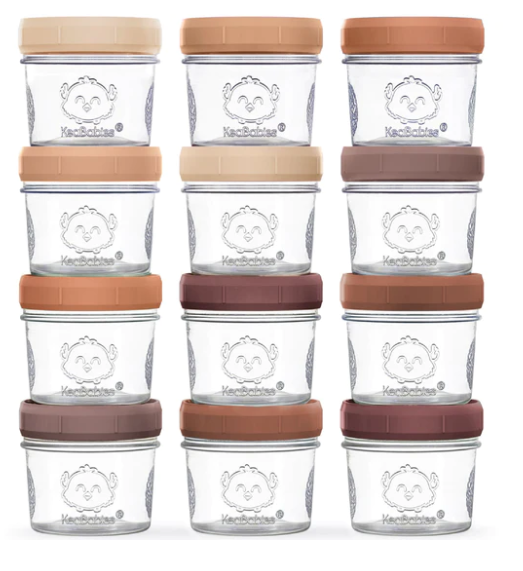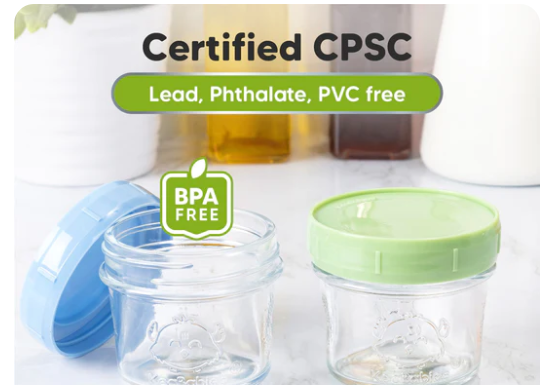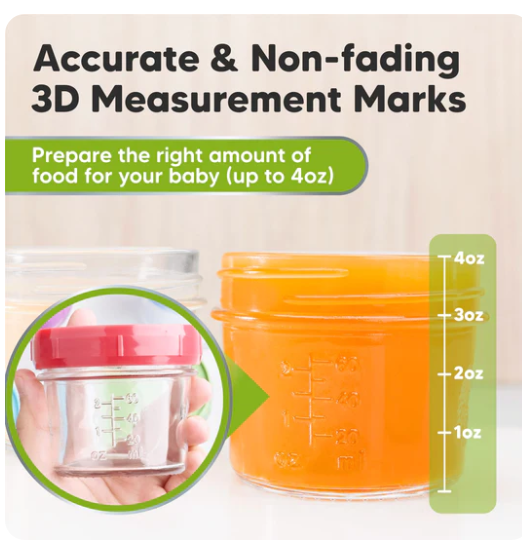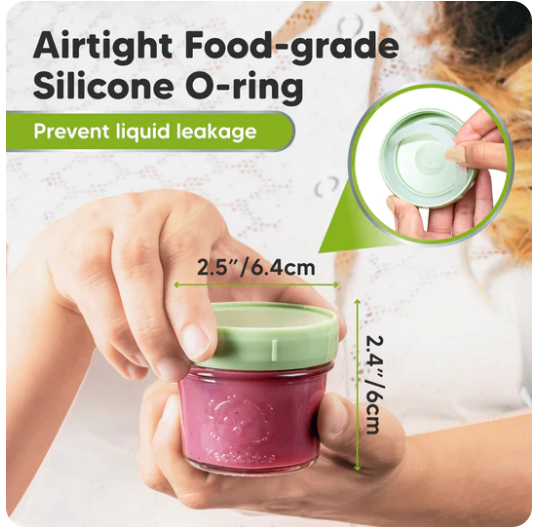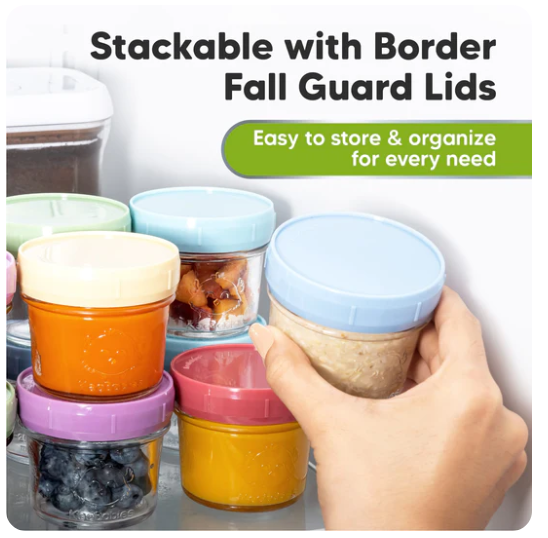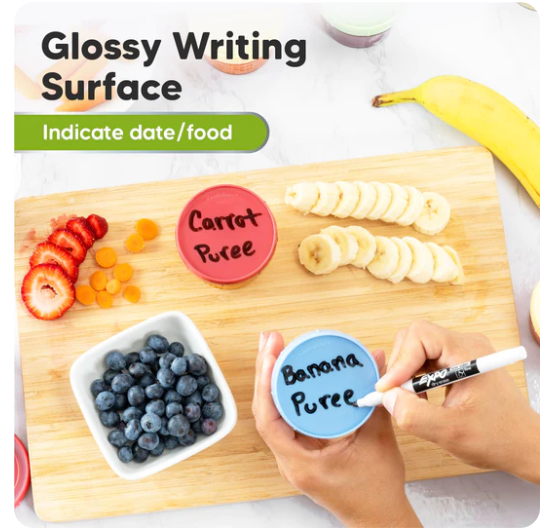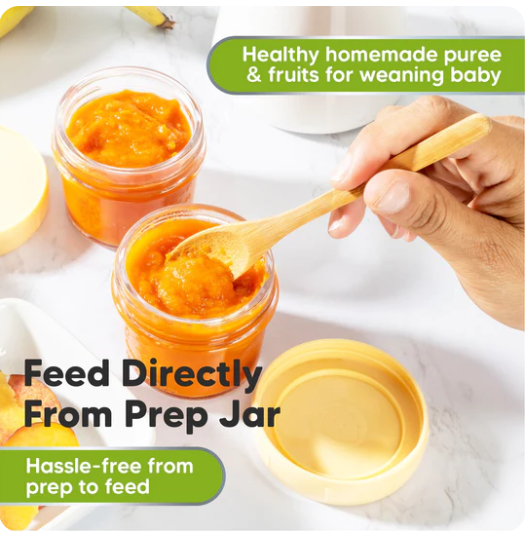 Lila
KeaBabies Food Prep Jars (Glass Containers)- 12 pack
Sale price
$29.96
Regular price
KeaBabies Food Prep Jars (Glass Containers)- 12 pack
Prep Jars: Home Made Food Just Got Better
Airtight and Leak-Proof
Easy Twist-Lock Lid
Durable Food-grade Glass
Cheerful Colors
The meal prep solution for every parent
Introducing solids to your baby can be a challenging feat. As parents, we strive to ensure that our children take in healthy and nutritious food for better developmental growth. With KeaBabies Prep Jars, your baby can enjoy perfectly portioned homemade puree and meals in just minutes!
Airtight and Leak-Proof
Keep your food fresh with airtight lids, featuring removable silicone o-rings, which are removable for washing. Pack our Prep Jars into your diaper bag for on-the-go use without worrying about spills.
Easy Twist-Lock Lid
Stop fumbling with hard-to-open glass food containers; with our easy twist-lock lids, easily close and open your baby glass jars without hassle.
Durable Food-grade Glass
With reusable, sustainable, and durable high-grade glass that is safe for freezing and reheating, our Prep Jars are going to last for a long time to come. Detailed and non-fading measurement markings allow you to prepare the right portion of food for your baby—no more food wastage!
Trusted By Parents and Baby Nutritionists
12-Pack 4oz Food Container Set: Non-fading measurement markings.
Durable Glass: Dishwasher-safe, freezer-safe, and microwavable.
Food-Grade Containers: Lead-free, BPA-free, phthalate-free, and PVC-free.
Wide 2.5" Jar Opening
Product Dimensions ‏ : ‎ 2.5" (W) by 2.4" (H)
Manufacturer recommended age ‏ : ‎ 4 months - 2 years
There are NO REFUNDS / NO EXCHANGES on these products

This product CANNOT be shipped INTERNATIONALLY