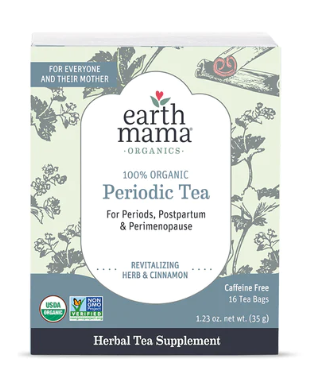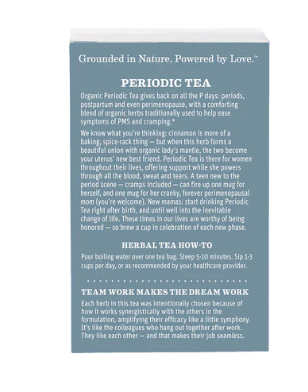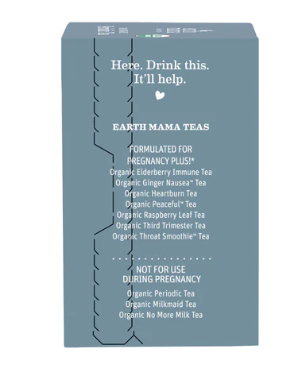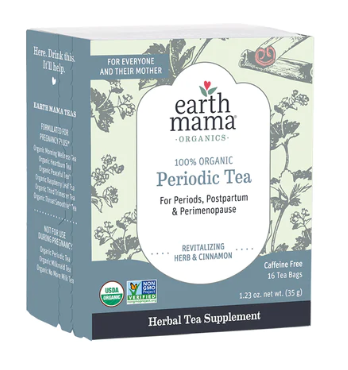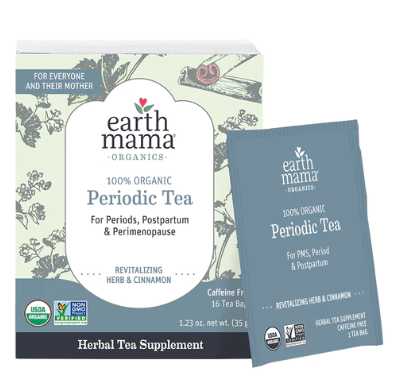 Lila
Earth Mama Organic Periodic Tea
Sale price
$6.29
Regular price
Earth Mama Organic Periodic Tea
We women periodically power through a whole lot of blood, sweat, and tears. This tea gives back on all the P days: period, postpartum, and even perimenopause. It's a comforting cinnamon-delicious blend of organic herbs traditionally used for postpartum support and to help ease symptoms of PMS and premenstrual cramping. Sip it, and then? Go forth and rest.
Organic Periodic Tea is NOT FOR USE DURING PREGNANCY.
Revitalizing Herb & Cinnamon Herbal Tea for PMS, Period & Postpartum*
USDA Certified 100% Organic by Oregon Tilth

Non-GMO Project Verified
Certified Kosher by EarthKosher
Each teabag comes wrapped in individual packaging — so you can take a single bag on the go. And if they've spent a few weeks living at the bottom of your diaper bag...well, they'll still be good.
Having a day? We get it. That's why each tea tag has its own happy little love note from us to you.
Is it formulated to use while breastfeeding?

 

Yes!
How many cups can I drink a day?

 

1-3 cups per day or as needed for periods. Always check with your herb-knowledgeable healthcare provider to find out what's best for you.
INGREDIENTS:
Organic Cinnamon (Cinnamomum Burmannii) Bark, Organic Lady's Mantle (Alchemilla Vulgaris) Leaf, Organic Red Raspberry (Rubus Idaeus) Leaf, Organic Stinging Nettle (Urtica Dioica) Leaf, Organic Lemon Balm (Melissa Officinalis) Leaf, Organic Ginger (Zingiber Officinale) Root, Organic Alfalfa (Medicago Sativa) Leaf


* Available for US orders only

There is NO EXCHANGE / REFUNDS on this product
This product CAN NOT be shipped INTERNATIONALLY