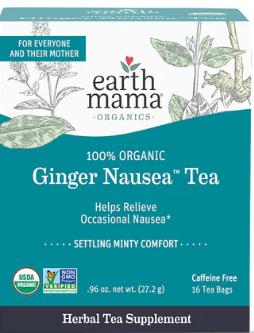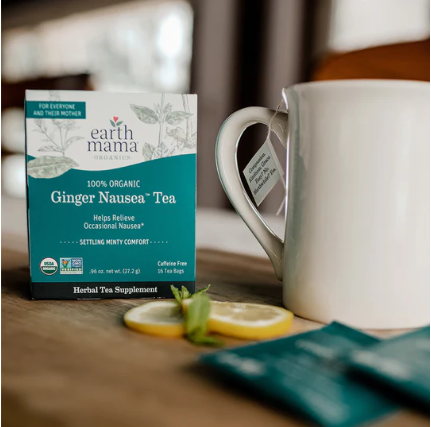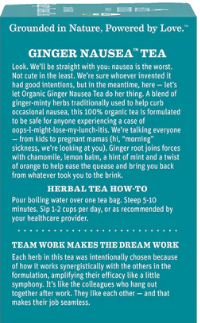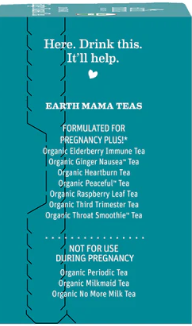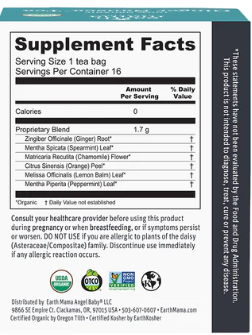 Lila
Earth Mama Organic Ginger Nausea Tea
Sale price
$6.29
Regular price
Earth Mama Organic Ginger Nausea Tea
Look. We'll be straight with you: nausea is the worst. Not cute in the least. We're sure whoever invented it had good intentions, but in the meantime, here — let's let Organic Ginger Nausea™ Tea do her thing for nausea. A blend of ginger-minty herbs traditionally used to help curb occasional nausea, this 100% organic tea is formulated to be safe for anyone experiencing a case of oops-I-might-lose-my-lunch-itis. We're talking everyone — from kids to pregnant mamas (hi, "morning" sickness, we're looking at you). Ginger root joins forces with chamomile, lemon balm, a hint of mint and a twist of orange to help ease the quease and bring you back from whatever took you to the brink.
Settling minty comfort herbal tea to help relieve occasional nausea*
USDA Certified 100% Organic by Oregon Tilth

Non-GMO Project Verified
Certified Kosher by EarthKosher
Each teabag comes wrapped in individual packaging — so you can take a single bag on the go. And if they've spent a few weeks living at the bottom of your diaper bag...well, they'll still be good.
Having a day? We get it. That's why each tea tag has its own happy little love note from us to you.
Is it formulated to use while breastfeeding?

 

Yes!
How many cups can I drink a day?

 

1-2 cups per day. Always check with your herb-knowledgeable healthcare provider to find out what's best for you.
INGREDIENTS:
Zingiber Officinale (Ginger) Root*, Mentha Spicata (Spearmint) Leaf*, Matricaria Recutita (Chamomile) Flower*, Citrus Sinensis (Orange) Peel*, Melissa Officinalis (Lemon Balm) Leaf*, Mentha Piperita (Peppermint) Leaf* *Organic


* Available for US orders only

There are NO REFUNDS / NO EXCHANGES on these products
This product CANNOT be shipped INTERNATIONALLY