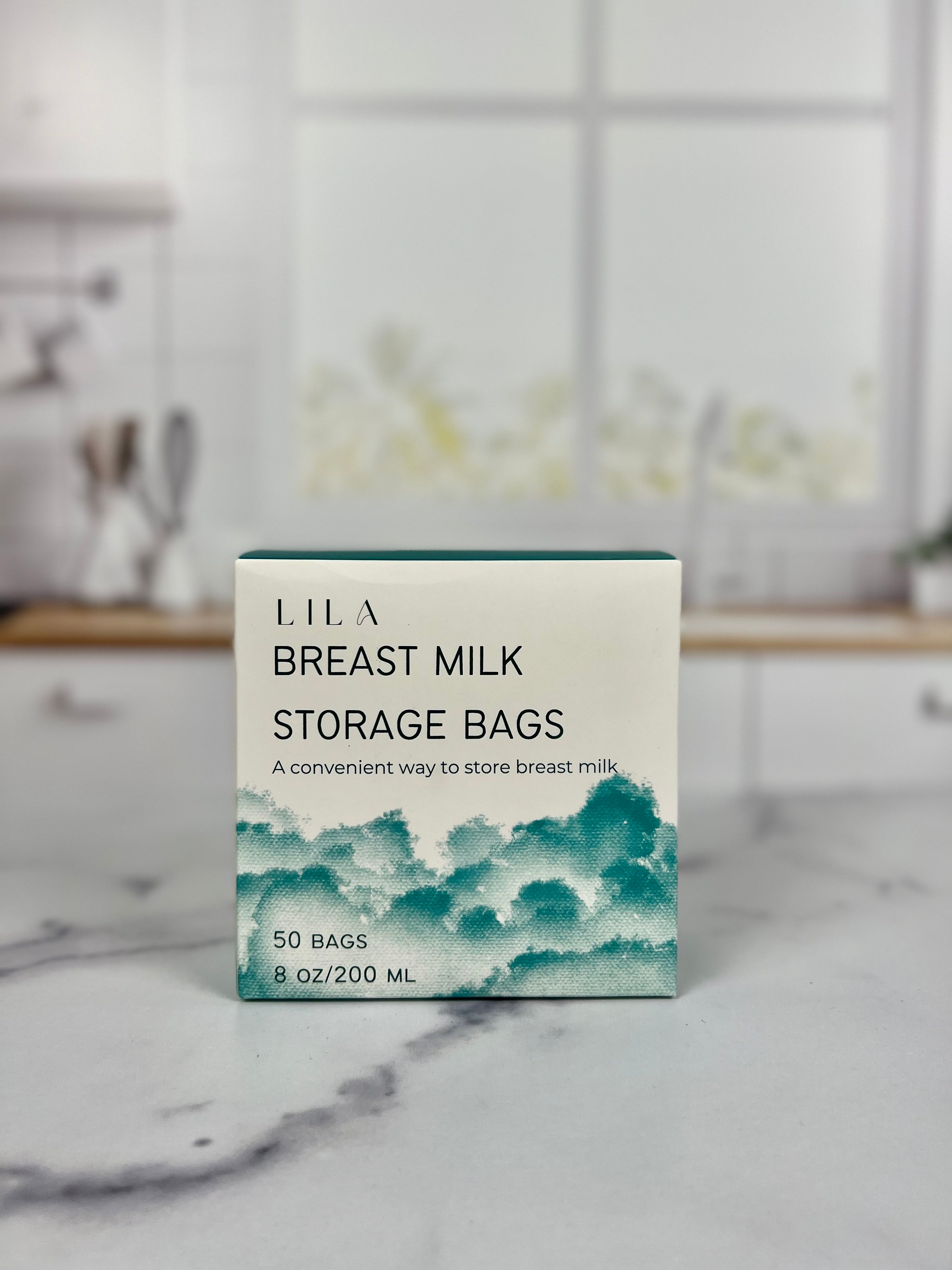 Lila
LILA Breast Milk Storage Bags 8. oz (50 Box)
Sale price
$7.99
Regular price
$9.99
LILA  Breast Milk Storage Bags are "a convenient way to store breast milk". 
Each Box Contains 50.  8. Oz. / 200 ML Bags
LEAK PROTECTION AND SAFE STORAGE: These breast milk bags are pre-sealed with double zipper safety. To prevent leakage, the milk bag also has side seal protection. These milk storage bags are safe and adequate. This means breast milk storage is portable and easy to carry; you can remove the breast milk bag and feed your baby anytime, anywhere, even in public! The breast milk bag is guaranteed not to overflow. Even if the milk storage bag is flat.
Suitable for freezing and heating: Breast milk bags can be placed upright or flat in the refrigerator to preserve precious breast milk. Use milk thawed in warm water, it will not soften or produce a bad smell. Instead of panicking due to lack of breast milk, you can put these breast milk storage bags in the freezer ahead of time and feed your crying, hungry baby after a quick thaw. Our refrigerated breast milk bags can effectively meet your needs.
Pre-sterilized, BPA-free: Food-grade PE+PP, BPA-free breast milk storage bags adopt high technology to ensure a dust-free interior. Breast milk is collected and stored only to protect your baby's health.
There are NO REFUNDS / NO EXCHANGES on these products

This product CANNOT be shipped INTERNATIONALLY