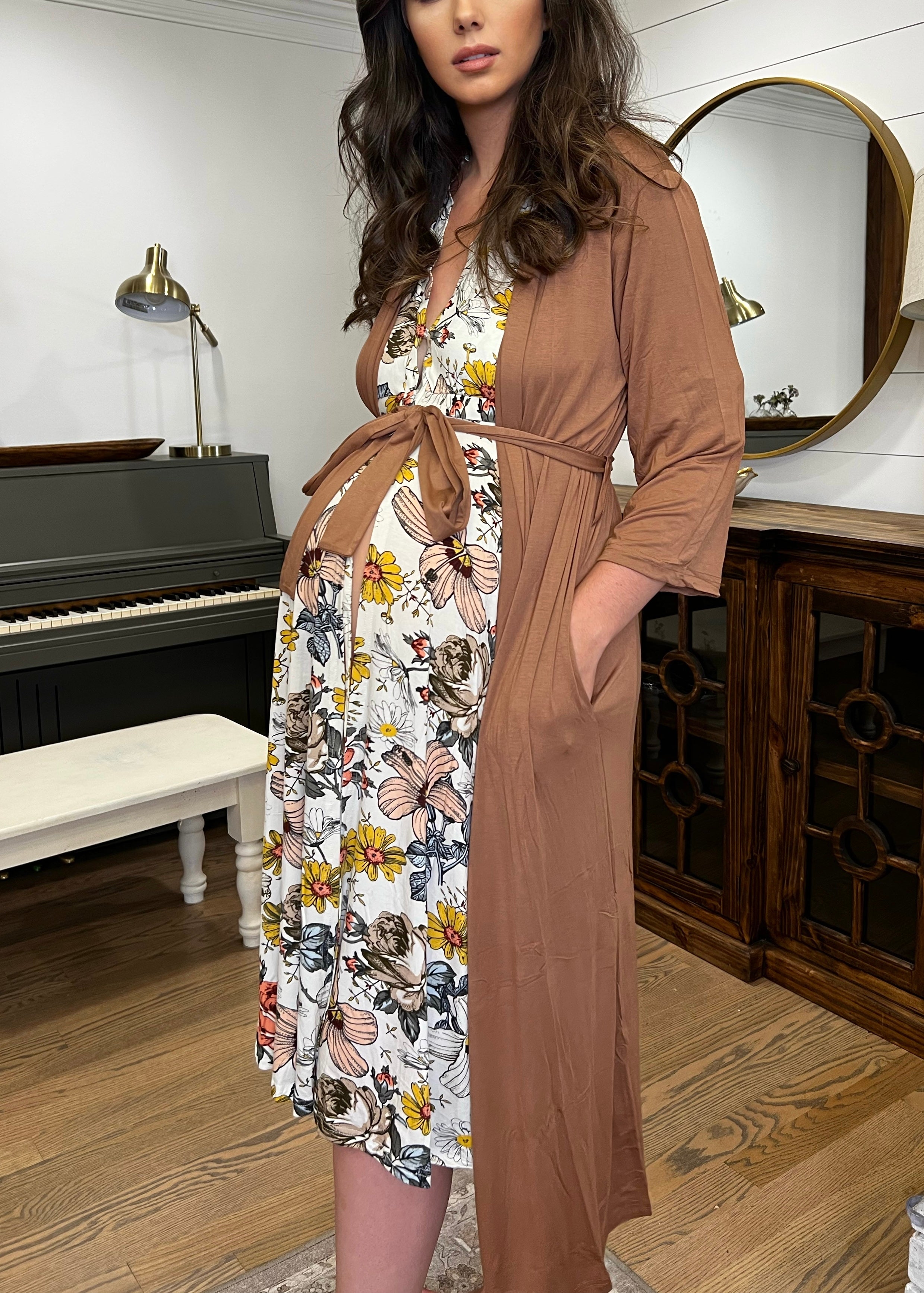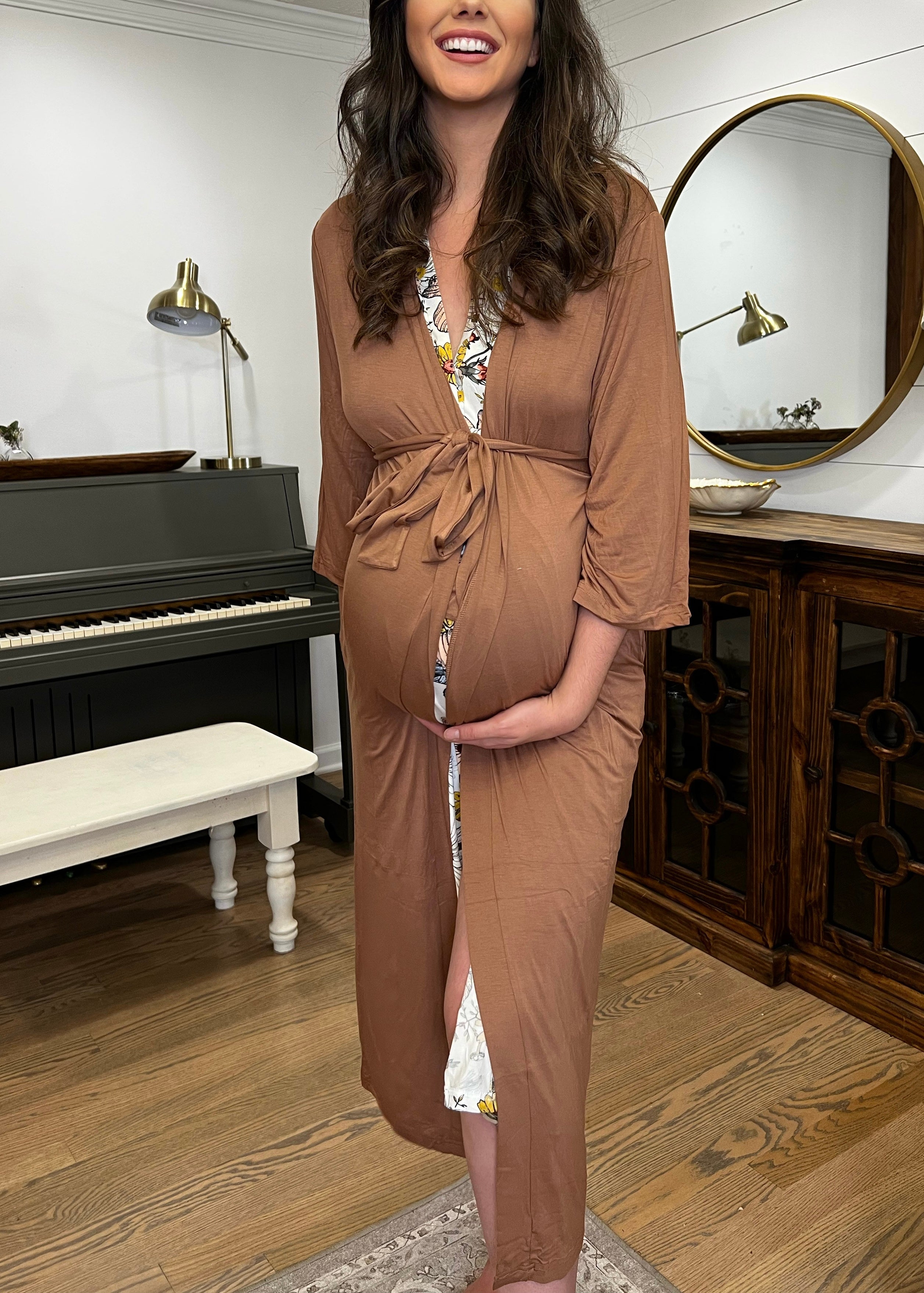 Lila
Robes in Caramel
Sale price
$39.99
Regular price
Robes in Caramel: Styles: Laura / Mia
Laura Robe 
This beautiful, nearly floor length robe is perfect to compliment your birth gown, can be worn over a hospital gown, or can be worn on its own! 

The Laura robe is the longer version of the Mia robe. It is 10 inches longer than the Mia robe
Our model MJ is wearing a standard size robe.


Mia Robe
This beautiful, shorter cut version of our Laura robe is perfect to be worn on its own or with your Juliet birth gown! 
The Mia robe is the shorter version of the Laura robe. It is 10 inches shorter than the Laura robe
Model is wearing a standard size robe
Please view size chart to see the measurements